Care
As passionate bonsai experts, we understand that each tree is unique and requires specific care to thrive.

Bonsai Tree Care
Caring for a bonsai tree is a special art form that requires a bit more attention than traditional house plants. To keep your bonsai tree healthy and thriving, be sure to provide it with the proper amount of light and water, as well as proper pruning and soil care. With the right care and attention, your bonsai tree can bring years of beauty and tranquility to your home. Don't hesitate to reach out to the experts at Under The Tiny Tree for personalized advice on how to care for your bonsai tree.
Light is essential for the growth and development of your bonsai tree. Different tree species require varying amounts of light, and finding the right balance is crucial. Generally, it's best to place your bonsai tree in a well-lit area, but away from direct sunlight.
Watering is another crucial aspect of bonsai care. Over-watering can cause root rot, while under-watering can lead to dehydration and death. We recommend checking the soil regularly and watering only when it's dry to the touch. Be sure to give your tree the right amount of water, but not too much or too little.
Choosing the right soil for your bonsai tree is essential for its health and longevity. Bonsai trees require soil that provides the right balance of water retention and drainage. Our team can help you select the best soil for your tree and provide instructions for how to properly repot your tree.
Pruning is an important aspect of bonsai tree care. It helps to maintain the tree's shape and promote healthy growth. Our team can provide guidance on how and when to prune your bonsai tree, as well as which tools are best for the job.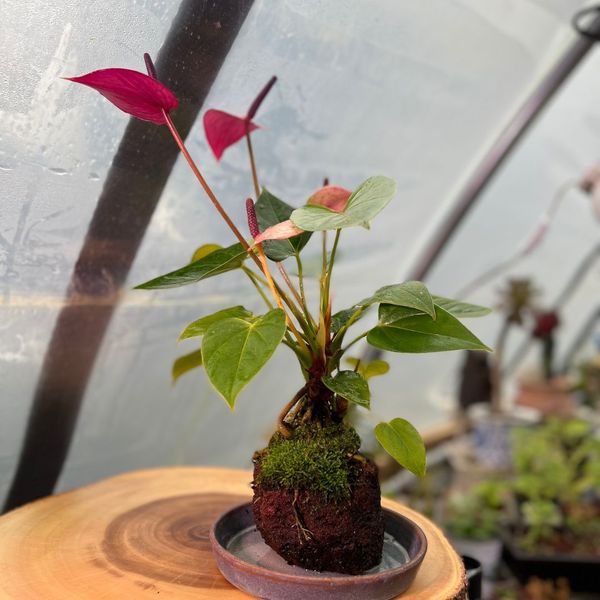 Repotting
Repotting is an essential part of caring for your bonsai tree or succulent. With the proper repotting techniques, your plant can continue to grow and thrive in its new home. It's important to know when and how to repot your bonsai tree or succulent to prevent root-bound plants and promote growth.