Indoor Accent Plants
The right plants can transform any space into a warm and inviting oasis. At Holistic Bonsai, we are committed to helping you create this haven in your home or office with our extensive collection of indoor accent plants. Browse our selection today and start creating a more peaceful, natural atmosphere in your home.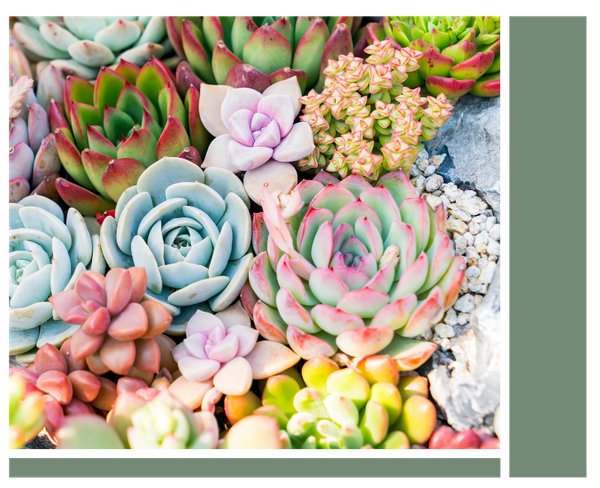 Bring Nature Indoors with Indoor Plants from Holistic Bonsai
Plants have unique emotional and spiritual benefits and can bring a sense of calm and well-being to any space. We are passionate about helping our clients create a tranquil and peaceful environment in their homes or offices and are proud to offer a wide selection of indoor plants for sale. From our signature bonsai collection to lush ferns and lovely succulents, we have the perfect plants to make your space feel more alive and vibrant. Whether you're looking for a low-maintenance accent piece or a living work of art, we have it all.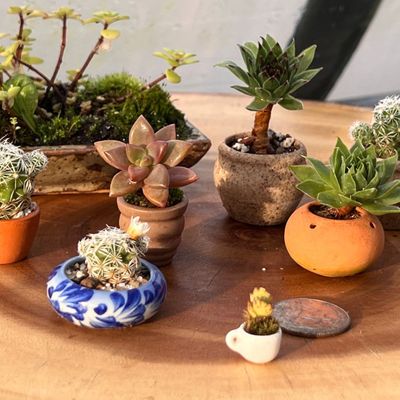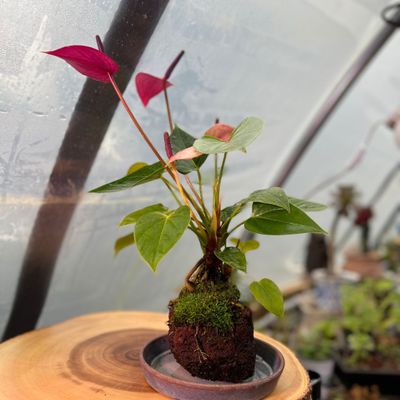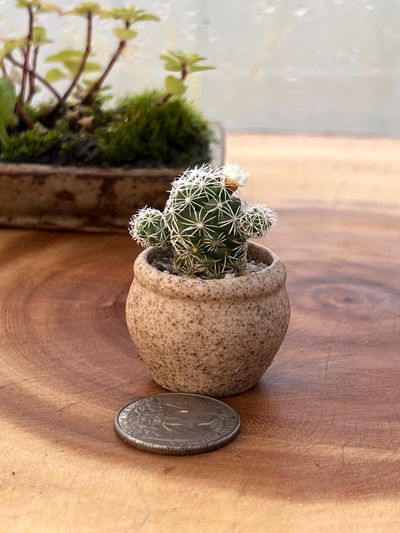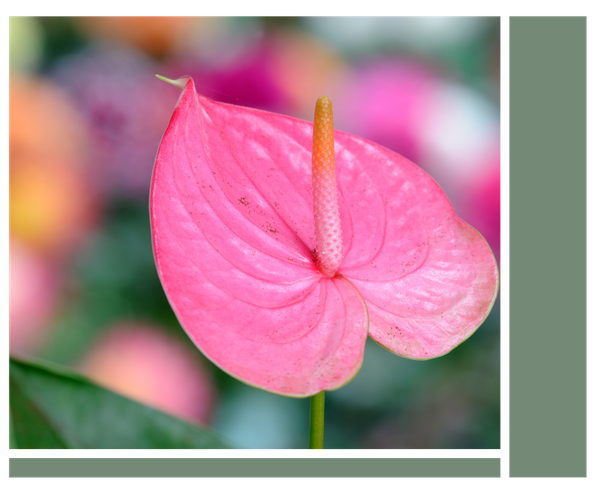 Personalized Plant Care and Friendly Advice
We offer personalized plant care tips to ensure your new plant thrives in its new environment. We understand every plant is different and requires specific care, and we are dedicated to helping our customers keep their plants healthy and vibrant. Come visit our Brooklyn East End-based nursery, and explore our unique collection of accent and indoor plants. Our friendly staff will help you choose the perfect plant and offer tips on how to care for your new greenery. Or contact us when you shop online for help.
Basic Care Tips for Indoor Accent Plants

Light:
Every plant has specific light requirements that must be met for them to thrive. Therefore, carefully consider the optimal light needs for your plant. Most indoor plants thrive in indirect but bright light.

Water:
Overwatering plants can lead to root rot, and underwatering causes the plants to wilt. Check the soil moisture regularly and ensure the soil is well-drained.

Humidity:
Most indoor plants thrive in a slightly humid environment. Mist your plants once or twice a week to create the required humidity.
FAQs About Indoor Accent Plants
We understand there can be confusion when it comes to choosing the right indoor accent plant for your indoor space. Here are some common questions with answers that can help you make the right choice:
Q: What are the best indoor plants for a low-light environment?
A: There are several indoor bonsai trees and plants that can survive in low-light environments. Some examples include the Chinese elm bonsai, peace lily flowers, snake plants, and pothos trailing plants.
Q: What are the best indoor plants for beginners?
A: Pothos, snake plants, and spider plants are low-maintenance and easy-to-care-for plants perfect for beginners. Indoor bonsai trees will be more difficult to maintain in comparison.
Q: How often should I water my indoor plants?
A: The frequency of watering greatly depends on the plant and environmental conditions. In general, most indoor plants prefer to be kept moist but not wet. It's important to check the soil moisture regularly and water only when the top inch is dry.
Why Choose Us for Your New Indoor Plants?
What sets us apart from other nurseries is our commitment to sustainability — we care about the environment and ensure our growing methods promote a healthier and happier planet. We believe gardening should be done in an environmentally responsible manner, which is why we use only eco-friendly practices in our growing methods. What's more, our plants are grown naturally, without the use of harmful pesticides and chemicals. We also use sustainable products that protect the soil and water resources.
At Holistic Bonsai, we're dedicated to making indoor gardening accessible to everyone. Our affordable pricing makes it easy to bring a touch of the outdoors into your home, office, or other indoor space. Visit our East End nursery in Brooklyn today or shop online to explore our collection of indoor plants, bonsai trees, and more.